Introduction to kiln formed glass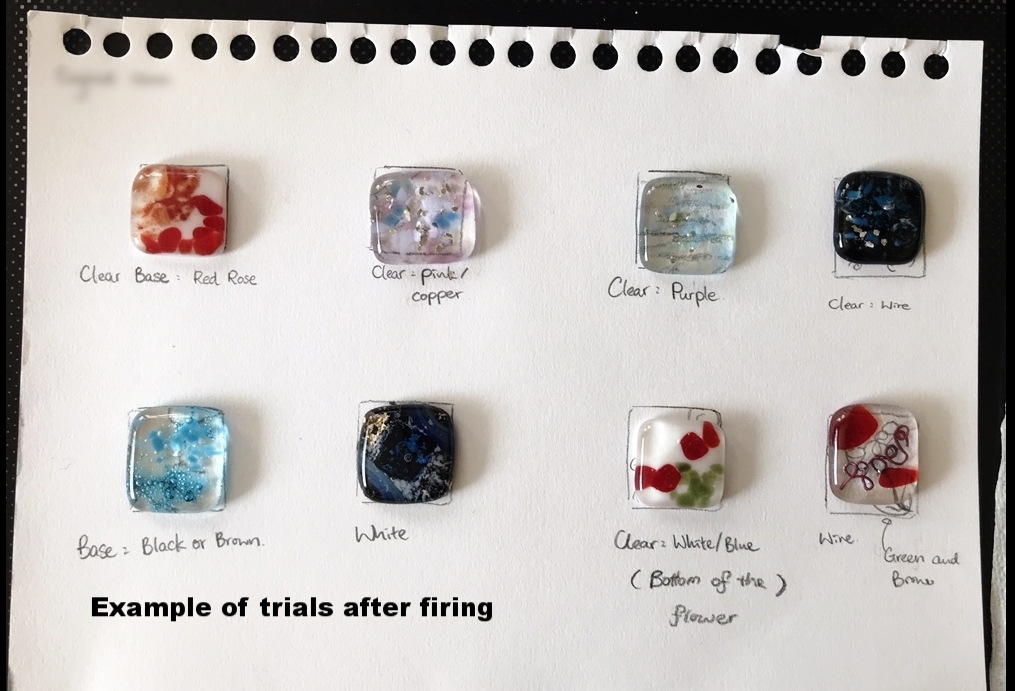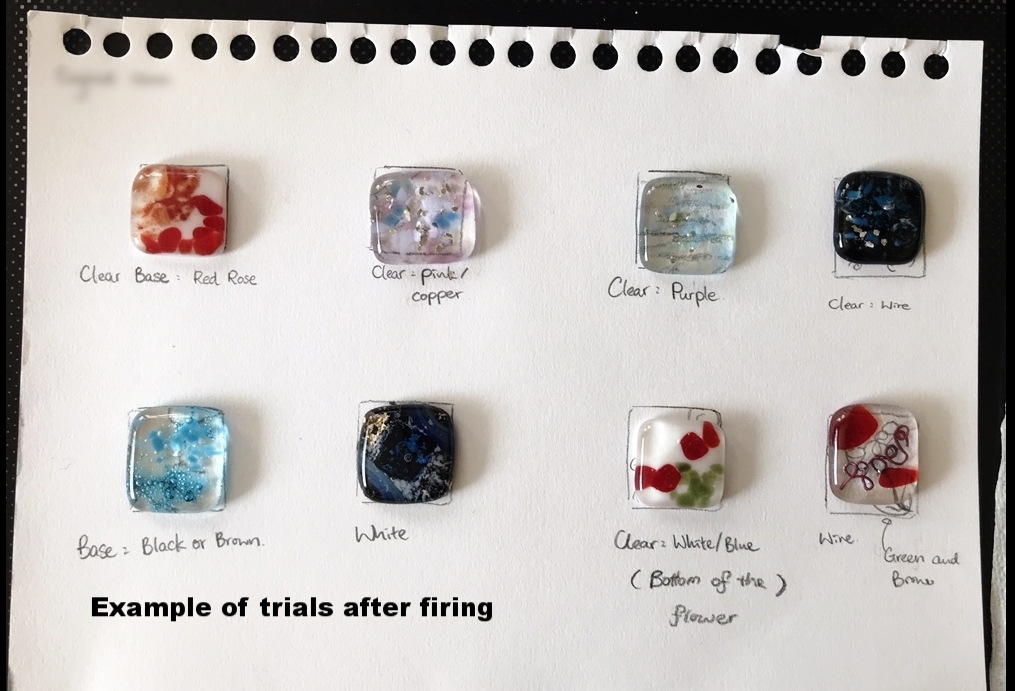 Introduction to kiln formed glass
Introduction to fused glass, known in the industry as inclusions.
Glass is a very exciting material to work with. More and more developments in the glass craft world are being created and are becoming available to everyone who works with glass.
In this session we will discuss how glass fusing works.
You will learn about different glass types we will use, the methods of how we apply those and what can and cannot be included in glass.
You will be exploring methods of applying colour and metals into glass. In small squares of glass using various techniques. Working in this way will give you the best introduction to fused glass by allowing you to experiment. Organic materials such as leaves, hair, precious metals and so on can be fused in glass. If you choose to you may bring some organic material with you to fuse. It must be dry and completely natural. No man made materials. No plastics. You must be prepared for it to burn away and leave a trace within your glass trials. We can not predict exactly what will happen and can only give you our experience to work from.
You will make an good selection of various inclusion pieces roughly 1" squares using clear, white and black glass bases. You will also be able to use copper and tin foil along with the array of colour glass frits (various grain sizes of glass) and coloured stringers (Spaghetti style glass) we have available.
Once fired you will gain a good understanding of how the different glass elements melt and become one as well as how metals change.
This will give you a good sample of inclusions, if you choose to, you can develop further in future sessions. Some people have chosen to create pendents out of their experiments or hanging decorations.
I recommend you bring with you a note book and a camera to record your making processes so you can reflect on what you did and what happened once they are fired and develop in future explorations.
All materials, equipment and tools needed are provided.
Light refreshments also provided (please advice of dietary requirements at the time of booking).
Contemporary glass artist Naomi Jacques will teach you during this session. Your work will be taken to our kiln and fired after, and be available to collect within 2 weeks of making. Glass fusing can be unpredictable with that we cannot guarantee all your work will turn out as you planned it to.
We often find when firings don't go to plan you learn and can develop that learning in your next project. These happy accidents can be truly beautiful.
Personalised Gift Vouchers are available – please do ask for more details.
Sensible children aged 10 years+ are welcome to join you on this session. Both must be attending (paid for) the same session. This will tick chemistry, art, design educational boxes if required.
A fun learning environment within a working studio and gallery space.
Where:
Unit Twelve, Tixall Road, Stafford ST18 0XX
When:
Saturday 8th June 2019 - 10.30am till 1 pm
Pre-booking essential as spaces are limited.
Full payment will be taken at time of booking (this is non refundable or transferable to a different workshop)
Please call Naomi on 07711869859 or email us or find us on Facebook to book.
We look forward to hearing from you.
If you would like multiple sessions we can offer a discount for three or more workshops. Please get in touch for a price as it depends on which sessions you are wanting to attend.
We can also cater for private tuition, corporate events, schools and parties. Please get in touch to find out more.
Directions
Please be aware Unit Twelve is about 1/2 mile BEFORE sat nav says you are there (in rural areas all addresses have the same postcode) so start looking out for the signs a bit earlier. Directions are below or follow this link (map) (Unit Twelve is just up a farm drive where the pin is). From M6, Junction 14 follow the A513 signposted Uttoxeter. At roundabout by Staffs University follow signs for A518 (Uttoxeter), with the police station on your left-hand side take the next major right, then first left at traffic lights. Approximately 1/2 mile on the left (see signs for hidden dips) is turning for Tixall Heath Farm and follow the signage through the farm to Unit Twelve.
If you are following sat nav you will need to look out for a bright pink sandwich board at the end of the farm drive (as it is a rural location so all houses have the same postcode in this small area).
If you are coming from Stafford it is about a mile past the traffic lights (by the crematorium) on the left-hand sign, directly after a sign for hidden dips (we are in the hidden dip).
OR if coming from Tixall, head through the village, towards Stafford, with the church on your left- we are about 2 miles on the right (again just after another hidden dips sign).